No Promoting Pirate
!!!
Install it and patch it
, Now for the patching part:
Your Call of Duty is not updated to the latest version of 1.7. In order to update to version 1.7 you have to download 2 files. The first is Patch 1.6 and then Patch 1.7. Download them from those two links below:
http://www.gamershell.com/download_27186.shtml
= patch 1.6
http://www.gamershell.com/download_28304.shtml
= patch 1.7
Update to patch 1.6 first then only update to patch 1.7
Now your COD4 is ready to be played on Garena,just click start game and set your executable settings to
iw3mp.exe
. E.g mine is:
D:\Program Files\Activision\Call of Duty 4 - Modern Warfare\iw3mp.exe
Click join game and
set the source to Local
. For more info, you can refer for this images: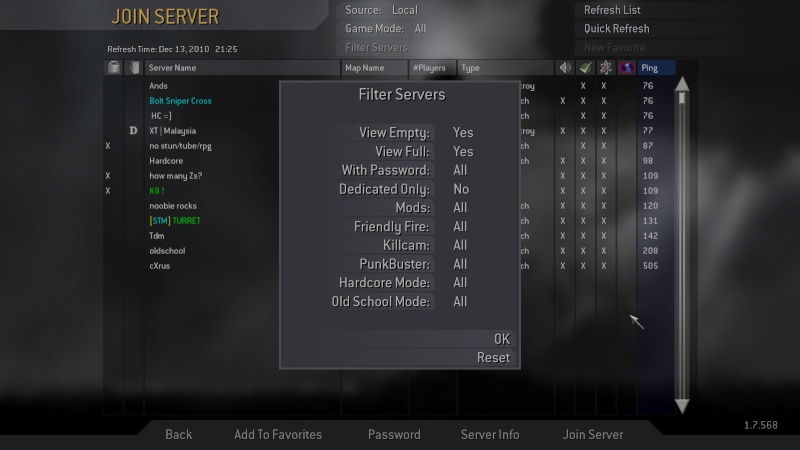 -Edit
ed-
IMPORTANT, PLUG IN A MIC BEFORE YOU START THE GAME. OR ENABLE YOUR STEREO MIX IF YOU DUN HAVE A MIC.
If you don't, you will get iw3mp.exe has stopped working error went you launch the game.
Watch this if you dunno how to enable your Stereo Mix:
https://www.youtube.com/watch?v=__BaeqcVhBg
Last edited by Armesh on 9/3/2011, 07:22; edited 8 times in total